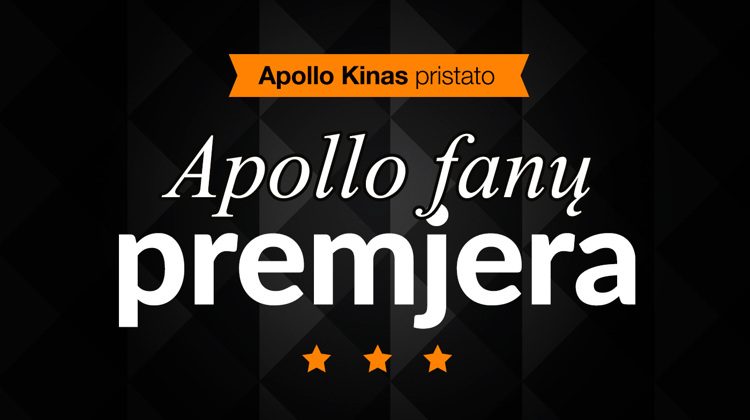 Apollo fan premiere
Apollo Fan Premiere is an event for the biggest film fans! The biggest and most anticipated films of the year, the best actors and stories, the best cinema experience with like-minded people and lots of prizes! These are the premieres not to be missed for true film lovers.
Photography and filming will be available at the event. Photos of the event with your image may be shared on social media.
Nun 2
On 7 September, the scariest Apollo fan premiere ever, we will be the first to see the mystical horror thriller "The Nun 2".
Event partners: "Nightmare Hotel" ir "Idėjų parkas Bunkeris".
A follow-up to the enigmatic gothic horror about a strong evil that haunts and causes supernatural harm to everybody it comes into contact with. After the events of the first film, the said powerful evil now begins to spread in 1956 throughout a town in France as word gets out that a priest has been violently murdered. A finished contemplative in her novitiate, Sister Irene, begins to investigate the murder, only to find a demon behind it -- the same evil that terrorized her in the original film as a nun -- Valak, whom she once again soon comes to encounter.