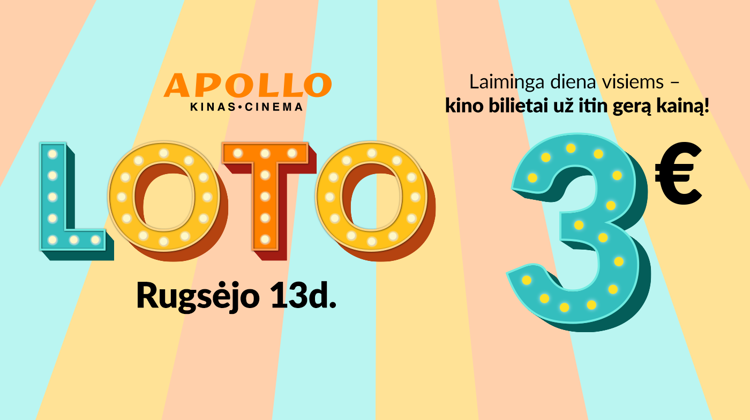 Apollo LOTO
September 13th is a happy day for everyone!
See the newest movies at a lower price! On August 30rd, Wednesday, at "Apollo Kinas" Vilniaus Akropolyje and Panevezys all movie tickets for all movies will cost from 3 €. It's a happy day for all movie fans because all movie tickets are at a very good price. Do not miss the opportunity to see great films on the big screen in the cinema!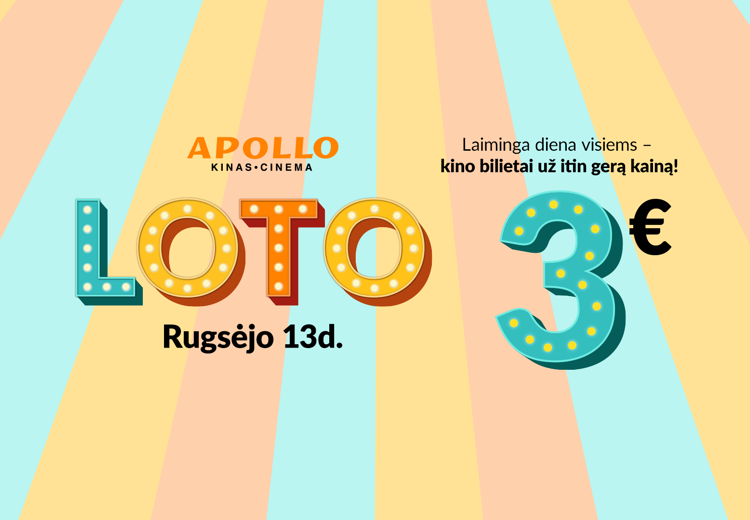 Terms of the offer:
The offer is valid in "Apollo Kinas" Vilniaus Akropolyje and Panevezys, who buys cinema tickets on the website, mobile app, box office, or cinema information desk.
An additional surcharge applies to 3D movies.
Double, Star and LIUKS seats are subject to an additional surcharge.
All cinema tickets purchased will also count toward the Apollo Club member's accumulation for free cinema tickets.
Discounts can not be combined.
The organizer of the promotion is Apollo Kinas UAB.